BLANK MASTERMIND IS AMAZING AND I LOVE IT
But apparently I actually have to be sane for a blog tour.  I first read Blank Mastermind on Rosey's blog, writefury.  It was a serial story and I was hooked.  I looked forward to every Thursday.  So imagine my delight when Rosey said she was publishing it in book form!  (lots of excitement and gleeful cackling)
So, without further ado, here's my review of Blank Mastermind, by Rosey Mucklestone.
Synopsis:
Amnesia is annoying. The poor hero has to find out everything about his wonderful life again and re-meet all the lovely people he knew before, then go to stop the villain.But what if the life that starts showing itself isn't wonderful, the people aren't lovely and the villain is… yourself?
My Review:
I love this book.  I love villains. (I wrote my own book where a villain was the protagonist, so villain protagonists have a special place in my heart.)
Wolfgang Dankworth has the unfortunate luck to wake up covered in blood, with no idea why.  
First of all, a villain with amnesia?  Brilliant.
But it's just about the funniest book I've read.  Why? 
The Characters:
Wolfgang "Wolf" Dankworth: Recovering villain.  Lots of sass and sarcasm.  (Also, Rosey does an amazing job of making him a villain without doing anything that would violate the reader in any way.  Minor swears such as h-ll, but other than that, it's all alluded to.)
Bad News:  your friendly neighborhood thug literally named "Baden 'Bad' News" whose entire diet is cake and ice cream.  Also has a peculiar affinity for Schoolhouse Rock.
Lisa: brilliant mechanic with turquoise hair and tragic backstory
Cardboard: a little child so named because she was found in a dumpster labeled cardboard only
Roy: Hot shot who believes speed limits should be banned
Amazing Man/Charles Fernsby: The main superhero of the story.  He's charismatic, friendly, compassionate, and all around the perfect good guy.  Wolf's mortal enemy.
Dallas Knight: Amazing Man's sidekick, a clumsy little child of 19 who has superpowers, but chooses not to use them because he messes up when he uses them.  Painfully shy, but sweet.  (We love Dallas.)
It's a thoroughly engaging and entertaining story from the very start.  I mean, it's a bother when you're the hero who has amnesia, but when you're the villain and have a lot of top secret evil plans that you just can't remember or even why you're doing it… that's a real problem. 
Wolf has a wonderful, humorous voice:
"a fact to take note of, for future reference: I'm very much not a morning
person. Probably from bad habits of staying up past midnight and murdering people."
"Well, I'm very fashionably late. Because I'm very fashionable."
"who cares about imminent, life-threatening explosions when you've got a Mustang?"
The redemption arc is so beautifully done.  I could understand why Wolf felt the way he did and why he acted like he did when he was still the villain.  And I could also feel his pain when he was trying to figure who he was and what he wanted to do.
This story had me laughing out loud, but then the pain creeps in.  It's a good kind of pain, though.  The backstory of Wolf, and Lisa, for that matter, was heart-wrenching.  
Rosey's writing is so lovely and perfect for the story.  She can write about ice cream and Schoolhouse Rock, then weave little lines like these into the story:
"Do they go away, d'you think? The ghosts? The nightmares?"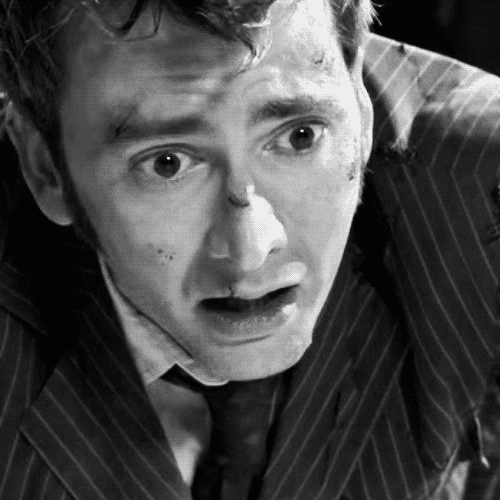 "The thing is that he . . . his love got broken. It went into tiny little pieces all over
the place and he tried to put it back together, but it got built back differently. It doesn't
work the way it used to . . . it's still broken inside. It's twisted and . . . wrong now, but he
still thinks it's love."
Then in the end, she wraps it up happily and nicely.
All the loose ends tie up, and everyone lives (mostly) happily ever after.
Anything I didn't like?
I loved this book.  (Can you not tell?)  There were just a few things that I didn't care for though:
-a couple Christian lines were woven into the book.  I don't thin that was necessarily bad, I just don't think it fit very well with the story.  The theme reflects Christianity as is, anyways.
-a couple cliche things, but mostly done for fun
-I'm not really sure how this type of amnesia works scientifically, but it's obviously not a story about realistic things, so I'm willing to suspend my disbelief
-we need more Dallassssss. I wish there was more of a resolution, or a scene at the end with just Dallas and Wolf.
-the superhero names were a little disappointing.  (Amazing Man) (I know, I know, I'm nitpicking)
In the end, I recommend this book for anyone who loves a story that's not meant to be taken too seriously, villains, ice cream, eccentric gangs, superheroes, redemption stories, and all the feels.
Buy the book:
Follow on:
About Rosey:
Rosey Mucklestone is the oldest of nine crazy kids and the daughter of two awesome parents. She lives with her family and two dogs in Missouri, spending her time writing, reading, baking and waitressing. Topics she's passionate about include: the ocean, the Bible, mountains, fandoms, stories and characters in general. She's never gotten amnesia and doesn't plan on it, but life is full of surprises, so who knows?
---
It's been a while since I've posted, but I have a couple lined up now.
I'm going to buy Blank Mastermind as a Christmas present to myself, lol.
-aster