I have the pleasure to participate in a blog tour for the Ilyon Chronicles and the Blades of Actar Series!  I reviewed Bitter Winter, by Jaye L Knight, and Lacy, a companion novella by the same author.  
Also, be sure to enter the giveaway to get signed sets of both series!!!
About Bitter Winter
Already struggling with a harsh winter and the threat of food shortage, a catastrophic event leaves those in the Landale camps reeling. Just when things couldn't get much worse, camp members fall ill with the same devastating sickness that's sweeping across the country.
Determined to gain the cure, Jace sets off to Valcré. However, there are only two sources—the queen, or a powerful gang of smugglers who have made the dangerous city their home. When Jace gains audience with the gang leader, he finds the price of the cure is steeper than any of them imagined, forcing him to make an impossible choice—betray his conscience or let those he loves die.
My Review:
WE HAVE ANOTHER BOOK, GUYS!!!!
Ahem.  I'm very excited.  
I first found this series a couple of years ago and I really love it. It's one of the best Christian book series out there.  If you haven't read it yet, what are you waiting for?? Go read it, seriously.  
This book contains *major* spoiler warnings if you haven't read the rest of the series so stop reading my review and go buy the books.
Le Plot:  I actually wasn't awestruck by this plot?  It was a lot slower than previous books.  It was actually kinda nice to have a break from many terrible things happening, but it is a little bit slow in parts.  The pacing was a bit weird too, but I didn't really mind too much.  
I found myself reading very quickly through the book to get to "the event."  I wish there was more of a side story or something else added because I kinda knew what was going to happen in the end and I was waiting for it to happen the entire book.  
The end felt final.  (A book without a major cliffhanger–is that possible??)  I'm not sure where Jaye is going to go with book six, but I'm excited.  (Especially because she has a new facet to explore after this book)
Le characters:  We love Jace here, okay?  No shame.  This book was about Jace.  I thought this book was amazing in showing how he had grown since the beginning of the series while still retaining good characterization and his struggles. 
Kyrin is still awesome as always.  She doesn't have as big of a role in this book compared to the others, but I understood why the author did that.  
Daniel… the young prince.  I was unsure of him in this book.  It all depends on what he's like in the next book to be honest.
Other Comments:  There's love.  Quite a bit of it.  The kissing and all that is kept very clean, but I started to get a little tired of it.  Yes, they're in love, but still.  There was some mention in every chapter of how someone wanted to kiss someone. 
It seems like everyone is in love with someone?  Part of me likes everyone finding happiness, but the cynic in me is wondering if that's realistic.  Everyone seemed to be paired up with someone, and I don't believe that being in a relationship means you'll have happiness. (I'm sure the author doesn't either, but it started to feel like that.)
The death kind of confused me?  I know I have different feelings on men and women fighting than the author, but I felt like the death could've been prevented… Just my opinion though.
The end.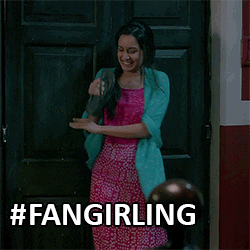 'nough said.
I'm looking forward to the next book!!!
Available now on Amazon!
About Lacy
The last thing Aaron ever envisioned was falling for a prostitute. Everything about it spells trouble. However, he can't help noticing the way her smile lights up when she sees him and how much brokenness she hides behind it. Neither can he ignore how desperately she needs rescue and protection.
When Lacy shares a life or death secret with him, Aaron is willing to risk everything to help her and to show her Elôm's love. Yet, such a choice could destroy his reputation and maybe even cost him his freedom.
An Ilyon Chronicles Novella
My Review:
Plot:  This was amazing.  The content is heavy and a lot darker than a lot of other Christian books, but the author handled it with grace and skill.  I believe that Christian authors should not stray from these things, but instead show them for what they are in a way that is not damaging to the reader.  This is a beautiful example of that.
I especially loved the way the author showed the reaction of the church to Aaron and Lacy.  The church isn't always a loving, caring body of believers (unfortunately) and in her earlier works I got the impression that it was.  It felt realistic and sad in this story.  
Characters: I was unsure of what a book about Aaron would be like, but he was a good character.  Lacy was a sweet girl and I sympathized with her character and situation.
Other comments:  The content is probably not suitable for younger readers.  
The conversion scene and the characters actions following were believable.  I'm generally not a fan of conversion scenes in books, but this one was handled nicely.
This novella is a sweet, engaging story that I would highly recommend.  It could almost stand alone from the rest of the Ilyon Chronicles.  
Available now on Amazon!
Find out more at the official Ilyon Chronicles website
* * *
About the Author
Jaye L. Knight is an award-winning author, homeschool graduate, and shameless tea addict with a passion for Christian fantasy. Armed with an active imagination and love for adventure, Jaye weaves stories of truth, faith, and courage with the message that even in the deepest darkness, God's love shines as a light to offer hope. She has been penning stories since the age of eight and resides in the Northwoods of Wisconsin.
You can connect with Jaye on her website, blog, Facebook, Twitter, and Etsy.
* * *
About Decree
(I didn't review this one for the tour, but a goodreads review is coming soon)
The Adventure Continues.
Discover more of The Blades of Acktar in this collection of novellas and short stories.
The Blades as They Should've Been
A test and the Gathering of Nobles will decide Leith and Martyn's futures. Can they fight to become more than the Blades they were? Will Keevan accept the man who attempted to kill him as family?
The First Mission
When Martyn visits Surgis, his past seems determined to haunt him. Can he figure out how to forgive, especially when confronted with an enemy in need of his help?
To the Far Great Mountains
A death sends Leith and Martyn far beyond the borders of Acktar. Will they be able to arrest their quarry before they are caught themselves?
From the story of how Leith and Martyn met to Ranson's search for a life outside of the Blades, these stories will answer plaguing questions and expand the world of Acktar.
Available now on Amazon!
Haven't discovered the The Blades of Acktar yet? Find out more at on the official Blades of Acktar page.
* * *
About the Author: Tricia Mingerink is a twenty-something, book-loving, horse-riding country girl. She lives in Michigan with her family and their pack of pets. When she isn't writing, she can be found pursuing backwoods adventures across the country.
You can connect with Tricia on her blog, Facebook, Twitter, and Instagram.
Giveaway: 
Share in the excitement of the release and enter to win a full signed set of the Ilyon Chronicles and The Blades of Acktar!  (Giveaway is open to US residents only. Cannot be shipped internationally.)
Schedule:
The schedule for the tour (so you can see everyone else's posts!)
---
And that's it!!! 
-aster